Those of you who tuned into our interview with Matthew Berry last week on the GameOn podcast know that I ridiculed Matthew's choice of Anne Hathaway as his celebrity crush, after he chose her over Khloe Kardashian. I believe my quote was something like: "How could he like Anne Hathaway, she's kind of pretty, but she is such a freaking dork."

In reality, I applaud Matthew for choosing a girl-next-door type with a brain in her head, rather than just your typical vapid, no-talent Hollywood bimbette. But I still don't LOVE Anne Hathaway as the number-one pick for Matthew's celebrity crush — so Matthew, here are my unsolicited suggestions.

The criteria?
• Must be girl-next-doorish (in the classic sense of the phrase, not the Holly/Kendra/Bridget definition).
• Must not be married.
• Has to be less dorky than Anne Hathaway.

1. Jessica Biel: Rumor has it that she and JT may soon be headed toward Splitsville, so here is your chance, Matthew. Now, I don't think she's exactly girl-next-door (which we will from now on refer to as GND). I think she's more rockin'-bod-dirty-talking-chick-who-hangs-out-with-the-GND, but Melissa made me include her … and put her first.




2. Jennifer Love Hewitt: Sure, this "Ghost Whisperer" show of hers is pretty lame (apologies to my parents, who love that show), but Love is hot, fun, very GND — and perfect for you. All you have to do is oust Jamie Kennedy. Should not be tough, in my opinion.




3. January Jones: Did you see the cover of GQ?!? Real cleavage or no, she is still HOT, yet still GND — especially in her "Mad Men" housewife garb. Plus, you are much smoother than Don Draper. (Remember, we are the Suck-Upiest Podcast around!)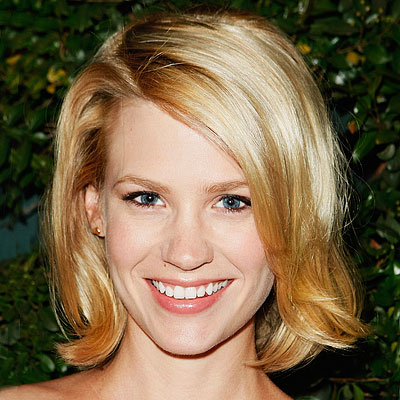 4. Amy Adams: Based on her doe-eyed role in "Enchanted" and the Plain Jane blogger in "Julie & Julia," you don't get any GND-ish than Amy. Who cares that she's been engaged for years, she's not pulling the trigger. Time for you to swoop in.




5. Jennifer Anniston: Another classic GND, but there are some red flags: you have to fill Brad Pitt's shoes … ignore booty calls from John Mayer … and be ready to be a baby-daddy STAT!




6. Kate Gosselin: OK, this pick is only half-serious, but since we've now established that you're ready to be a baby-daddy, multiply those feelings by 8, and Matthew please save this newly single Mama-Next-Door from the hell her life has become. Her only crime was marrying a buffoon — and agreeing to have her life on a reality show. But it was TLC!?! Who knew it would blow up like this? And if/when you do start to date her, please encourage her to get extensions until she grows out that buzz cut. Thank you.




7. Kirsten Dunst: Post-rehab, she could be ready for love. And maybe she'll do that upside down kiss thing with you that she did in "Spiderman"?




8. Shenae Grimes: Yes, she's barely legal, but we all know how much you love 90210.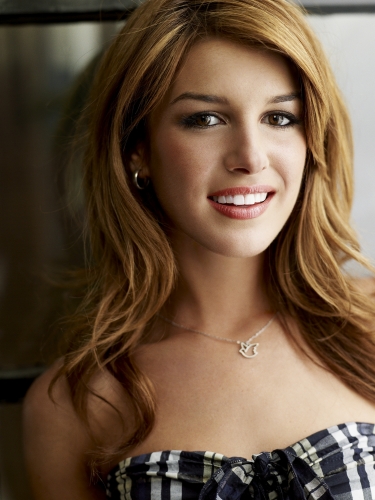 9. Rachel McAdams: She is heartbroken after her breakups with "Notebook" co-star Ryan Gosling and, more recently, Josh Lucas — so I think the timing is perfect, even though she was really lame in "Wedding Crashers."




10. Ginnifer Goodwin: She's very GND-ish, and on "Big Love" she is actually the Sister-Wife Next Door. She's adorable, with a naughty side. Plus, maybe you could talk her into having multiple wives and/or celebrity crushes?




11. Tie between Danica Patrick/Natalie Coughlin: Since we are chicks who love sports, we had to include some sporty chicks. Danica is awesome and tries to be a sexpot, but she really is a GND at heart. Plus, she competes head-to-head against dudes — and wins. Pretty cool. Swimmer Natalie Coughlin is adorable, and now with her turn on "Dancing with the Stars," you two could expect a decent amount of red-carpet coverage in the tabloids.




12. Natalie Portman: She is actually Erica's favorite celebrity crush because she's really smart and really funny (the SNL video "Natalie Raps" is proof of that), and obviously hot. Plus, she's Princess Leia's mom! Awesome!




13. Erica Boeke: Although Melissa disputes that I am a celebrity, I am the co-host of the most Suck-Upiest Podcast in town, plus I have made a few national television appearances, I have an "Anchorman"-like headshot, and I have been a contestant on "Cash Cab." However, I might have just been disqualified after that Princess Leia/"Star Wars" comment, because I may actually be dorkier than Anne Hathaway. (Plus, I do have a boyfriend — who insisted that I mention him in this column since he helped me compile this list, and who was not amused that I included myself on aforementioned list. And by the way, he has a crush on Anne Hathaway, too. Grrrrr.)





So there you have it. I know, I know. I missed someone so ridiculously obvious that you're going to write to me IMMEDIATELY! So please tell me, who did I miss? Which GND celeb do you think Matthew should be crushing on?

Email me at eboeke@gogameface.com with your thoughts. We'll mention them on next week's podcast, and we'll be sure to pass them on to Matthew!